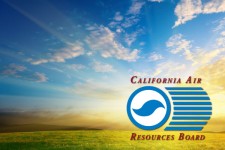 As you likely know, the California Air Resource Board (CARB) continuously reviews Consumer Product categories in an effort to identify means of reducing VOC emissions. There are significant changes in the CARB General Consumer Products Regulations effective on or before January 1, 2013. Two key changes are the elimination of Alkylphenol Ethoxylate surfactants (APEO's) in general cleaners and degreasers, and the reduction of use dilution VOC's in both of these categories to 0.5% VOC. APEO's have also been prohibited in Glass Cleaners.
Products affected by these regulatory changes can no longer be manufactured for sale into the State of California after December 31, 2012. However any non-compliant products manufactured prior to this date and/or held in inventory may be sold into or within California through December 31, 2015.
As a result of these regulatory changes, Essential Industries has already modified and updated our Product Offering to reflect required CARB changes, with a goal of meeting or exceeding current product performance. While we were able to maintain or even improve performance characteristics of several of our products, we were unable to modify other products to meet our high standards. As a result, those products will be discontinued for sale into California effective December 31, 2012.
We regret this small reduction in our California product offering, but cannot accept product performance that does not meet our standards. Discontinued products are listed below.