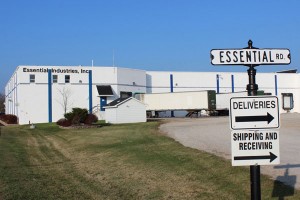 World Class Coatings… Powered by Essential Polymers.
With over 40 years of experience inventing brand new polymers, Essential Industries has become a world leader in polymer innovation and floor care technology.
While Essential's primary focus is in floor care products, its strength in Research and Development has enabled it to create designer polymers and resins for diverse customers in industries from floor finishes, paints, concrete, plastics, detergents, adhesives and printing ink technologies. To date, it remains the only U.S. floor finish producer that creates and produces its own acrylics, polyurethanes and hybrids in its two state-of-the-art factories.
---